This is something of a post-summer retrospective. I graduated in May, and "took the summer off" to work on personal projects and travel.
I haven't posted much this summer and, since I'm adjusting to a new job, probably won't have much to post about in the next couple months. So, I thought it'd be fun to write a overview of what I've been up to.
To start the summer, I trained for and ran my first half marathon. It was way more fun than I expected. I picked a great time of year to do training runs in the Seattle area. The weather was just warm enough to be pleasant – and all the greenery was blooming.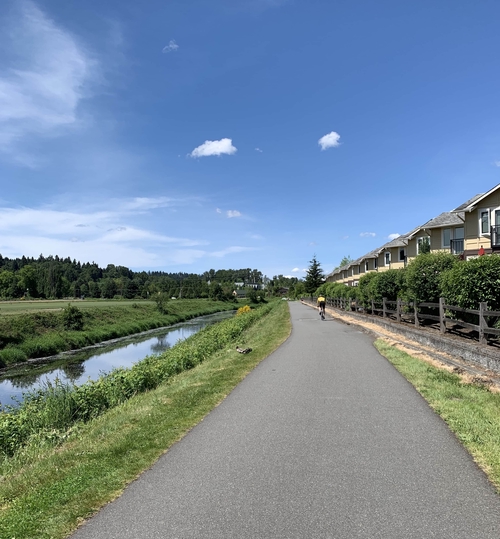 I ran the Seattle "Rock 'n' Roll" Half Marathon. Despite some newbie mistakes (e.g. not getting to my time corral early enough, and having to wade through a huge crowd), everything went great day-of. My primary goal was to just finish the race, and I had a secondary goal of finishing in under 2:15:00. My time ended up being sub-2hours, which I'm proud of.
During the few weeks that I was training, I also polished and shipped my first iOS App, Messy. Unsurprisingly, it didn't take the world by storm. However, it (still) has a couple dozen active users, which I'm more than happy with. It was a fun experience, and I learned a lot about a different type of programming than I normally do.
Shortly after the half-marathon, I went on a quick trip to Rocky Mountain National Park with some extended family. We didn't get quite so lucky weather-wise; it rained one of the days we were there. However, we did get one really excellent day of hiking in.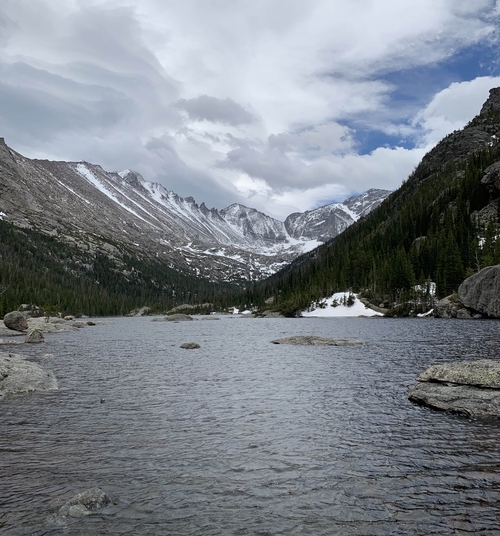 Next, I visited NYC with some friends. It was (by my standards) quite hot and humid. NYC felt immense, especially in the summer. My "tour guide" was a friend who lives in the city. I ended up spending a lot of time in the Lower East Side, especially in the Ukrainian Village. We walked through various parks and neighborhoods, saw a show at Comedy Underground and, of course, ate some tasty bagels and pizza.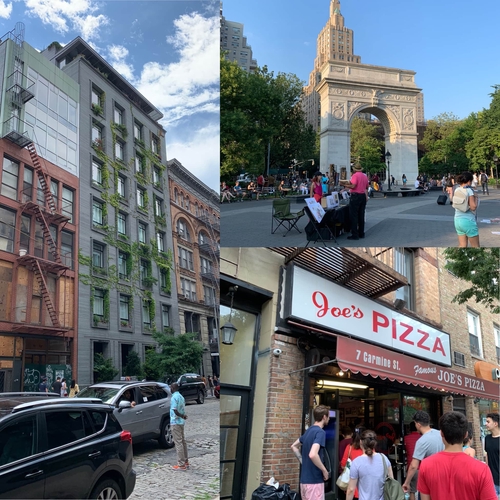 From NYC, I took a train up to Boston. I was born in the Boston area and later transplanted to Seattle. It's been a while since I've been back to my hometown, so it was fun to reconnect with family friends and see childhood locations that have (fortunately) largely remained unchanged. I love Boston's public transit system, and had a lot of fun bouncing around the city on the T.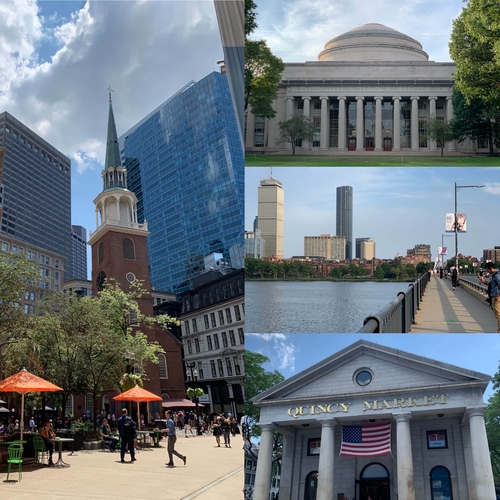 A week later, my Dad and I flew to Ireland. We spent a couple days in Dublin, and then drove to Ireland's east coast and stayed in BNBs in Dingle and Galway. My Dad's side of the family is from Ireland, but neither of us had ever visited. It's a beautiful country.
Ireland drives on the left side of the road and many of its roads are extremely narrow. So, we had some harrowing adventures zipping along the Irish countryside. (I was in the passenger seat the whole time, holding on to the armrests with white knuckles.)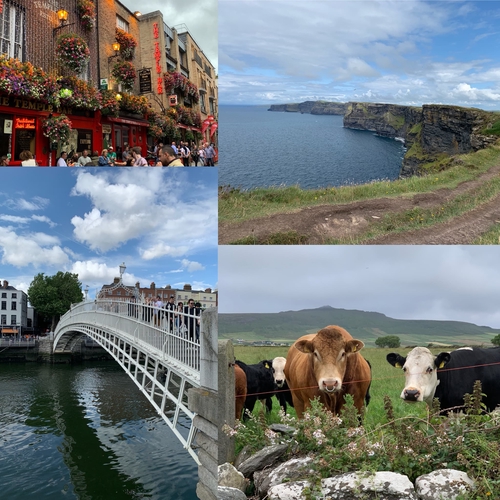 Then, I had a 2 day stopover in London. I'd been to London once before, but it was part of an organized tour, so I didn't get a chance to explore the city by myself. My impression of London now that I visited it solo? Wow. London has a lot to see and do – in many ways, it felt like NYC: so huge and varied that you'd need several weeks to experience a representative sample of everything.
I particularly enjoyed visiting the Tate Modern art museum, and Borough Market – a street market with fresh produce and quality food products from all over Europe.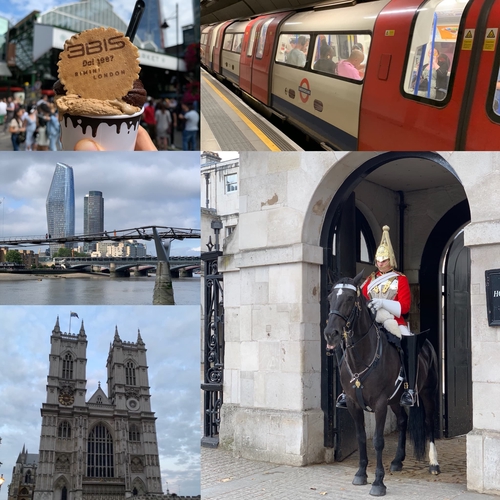 Next, I hopped from London to Bratislava, Slovakia where I attended a Slovak language and cultural immersion course for 3 weeks. I have extended family that lives in Bratislava, who I've visited a couple times. While there isn't a huge language barrier (all of the "younger generation" speak English fluently) I've always wanted to learn Slovak. My Mom speaks Slovak, but I never learned it.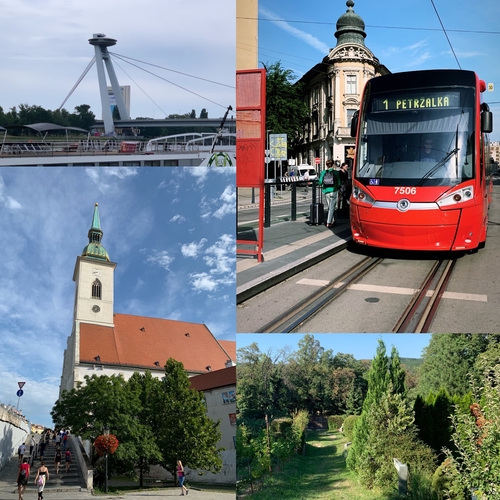 I didn't really know what I was getting myself in to, but it ended up being an incredibly rewarding experience on many levels. SAS, the course I participated in, draws people from all around the world (mostly Europe and North America, but there were also a fair number of people from Asia). So, on top of learning Slovak, there was a great deal of cultural exchange with other countries. I became friends with people from Portugal, the Netherlands, Sweden, Finland, and Romania.
I also really enjoyed living a European-paced life for a few weeks. Grocery stores had tons of fresh bread, beer was cheap, and I got to eat Slovak food that is difficult or impossible to find in the US. My favorites were kapustnica, a sauerkraut soup, and the "national dish of Slovakia", bryndzové halusky, which is potato dumplings with a special regional sheep cheese. I got to run along the Danube river every morning, which never got old.
As part of the course, we also went on a trip around Slovakia. It's a smaller country, so you can see a lot in just a few days. Highlights of the trip included: hiking in the High Tatras, visiting an immense cave full of mineral formations (Demänovská Cave), and touring an old silver and gold mine (Banská Štiavnica).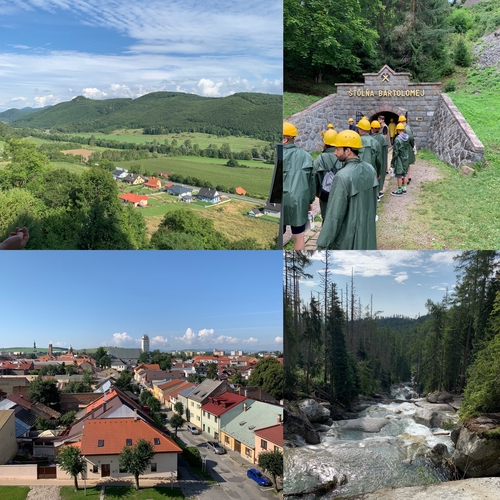 All that without even discussing the language course itself! I really enjoyed learning Slovak. It was fun studying a subject where I was highly motivated and immersed in an environment that supported the learning. We covered a crazy amount of grammar and vocabulary in the short 3 weeks we had… Of course, I'm still internalizing it all, but it was quite intellectually and personally satisfying.
After my language course ended, I flew back to Seattle and (almost) immediately flew to Mountain View to start my orientation at Google. Summer is over! Back to work! I "officially" started at Google Cloud in Seattle this week. I'm still getting settled in, but I'm super excited to be doing "real work" again.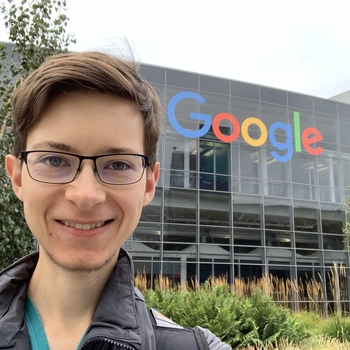 I value travel because it knocks you out of your routine and nudges you to consider viewpoints outside your quotidian bubble. Coming off this summer of traveling, I've been sufficiently knocked out of my old routines – and I'm looking forward to establishing new ones. It is an immense privilege to have the time and resources to go on a trip like this. I don't take that lightly. This summer had an ineffable "once-in-a-lifetime" quality; I'm so thankful everything fell into place the way it did.