The Black Lives Matter and anti-Police Brutality protests were all over the news this week. Personally, I'm not sure how useful my voice is in that discussion. It seems difficult to find a balance between being silent (and therefore be complicit in the broken, unequal status quo) and the increasingly common trend of performative allyship (which feels mealymouthed and unproductive). I'll say this though: I strongly support those who are taking action to protest inequity and I'm strongly in favor of reforming the US' policing and incarceration systems. I know it's not enough to just voice support on the internet; I've also started to financially support worthy causes and am going to educate myself on ways to affect positive change with the resources and privilege I have.
I followed the protests in Seattle pretty closely. The first weekend of protests had a scary amount of violence, probably the most intense protest-adjacent violence in Seattle since the 1999 WTO Protests. Fortunately, the protests during the rest of the week were more peaceful. Despite this, the police used tear gas and flashbangs multiple times on mostly peaceful crowds of protesters throughout the week. Then, the Seattle mayor banned the use of tear gas; that ban was in effect for just three days before the SPD once again used tear gas on protesters. It's saddening to see this kind of thing happen in my city. The SPD needs structural change.
#BlackLivesMatter.
For good or bad, Seattle is reopening
King County is now in "modified phase 1" of it's reopening. We didn't quite meet the criteria that was set for the phase 2 of reopening, but I guess there was enough political pressure that the lockdown is going to be lifted.
I've been seeing more restaurants and businesses reopening in my neighborhood. I guess this was inevitable, but I can't shake the feeling that not enough is being done to prevent a second wave of infections. As The Atlantic observed, it seems like "America is Giving Up on the Pandemic".
Cooking
This week I tried another bread-like product: bagels. They came out way better than I was expecting! I just followed this King Arthur recipe. The process is pretty simple: kneed the dough, let it proof, form into bagel shapes, boil the bagels, and bake until golden brown.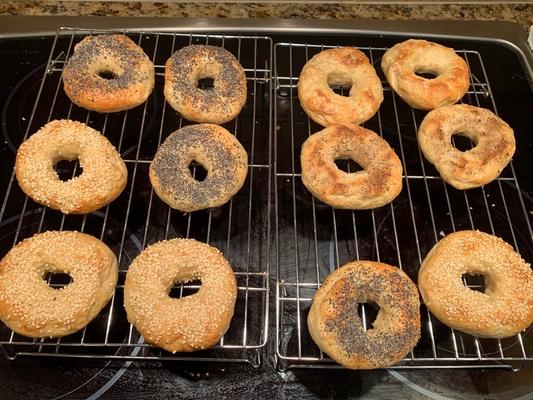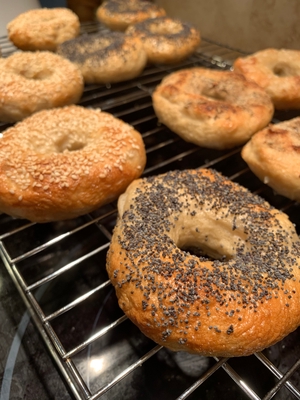 These bagels freeze quite well too, and they make great bagel sandwiches. Unfortunately, I used up my last bit of commercial yeast, so that's the last of my leavened bread baking for a while.
I also adapted my favorite banana bread recipe to be gluten-free (for some of my family members who have a gluten allergy). The result was surprisingly close to the original recipe. I used a high quality gluten-free flour blend, and supplemented it with xanthan gum. I also used Miyoko's Dairy-Free Butter. Despite all the substitutions, the final product was a hit!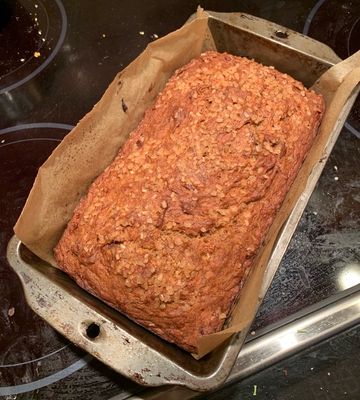 Sometime in the past week, I started following the /r/covidcookery subreddit, which is dedicated to people showing off food they cooked/baked while locked down. It's been a good source of inspiration, and it's cool to see how folks are spending their time on more ambitious cooking projects.
Assorted Links
ECMAScript 4: The missing version — On the version of ECMAScript ("Javascript") that never saw the light of day. I had no idea how radical the proposed changes were: it would have effectively standardized typed Javascript, and even had something that resembles JSX.
Cunningham's Law — Cunningham's Law states "the best way to get the right answer on the internet is not to ask a question; it's to post the wrong answer."
Meta
I guess since things are starting to reopen, this "Quarantine Notes" series is complete. Functionally, I'll still be locked down until the Fall, as we're unlikely to return to the office until then – and we won't be back in the office full time until 2021, in all likelihood. Perhaps I'll rename this "Lockdown Notes" going forward, or just "Weeknotes" (a la Simon Willison and others). It's been a fun experiment writing something every week, and it's a habit I'd like to continue. Cheers to those who've been following along. 🙂
Cover: Planet Labs, "Black Lives Matter" mural in D.C. as viewed from space.